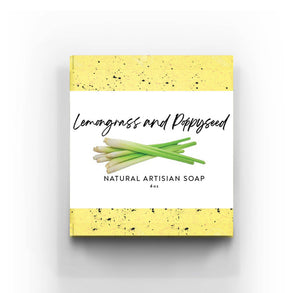 An uplifting and distinctively lemon scent with exfoliating poppy seeds relieves headaches and kills germs. Lemongrass and Poppyseed Soap are combined with pure lemongrass essential oil. These cheerful yellow bars of soap contain natural blue poppy seeds and a subtle pink swirl. Made with the finest natural ingredients that are full of essential vitamins and minerals to help boost the skin's natural balance.
Ingredients: Avocado Oil, Castor Oil, Coconut Oil, Responsibly-Sourced Palm Oil, Olive Oil, Shea Butter, Lemongrass Essential Oil, Blue Poppy Seeds
Our soap loaves are handcrafted by top artisans & contains a unique blend of high-quality oils. 
Proudly made with 100% Natural Ingredients in the USA.
Made in United States of America